2018 FORMS. PLEASE SELECT DESIRED FORM TO DOWNLOAD.
//CALENDAR OUTLINE COMING SOON//
THIS SITE WILL BE USED FOR ALL PASS ON INFORMATION. SCHEDULE CHANGE, LOCATION CHANGE AND OTHER IMPORTANT INFORMATION WILL BE POSTED HERE.
WELCOME TO HOME OF THE BEARS EXCEL ALL SPORTS TRAINING CAMP. THIS PAGE WILL PROVIDE YOU WITH ALL THE IMPORTANT INFORMATION NEEDED TO ENSURE THAT ALL ATHLETES AND SUPPORTERS HAVE A GOOD UNDERSTANDING OF SCHEDULE AND EXPECTATIONS OF COACH  LISKEY. IF YOU ATTENDED LAST YEARS CAMP, YOU REALIZED IT WAS THE MOST PHYSICAL AND MENTAL CAMP YOU EVER PARTICIPATED IN AND THIS YEAR WILL BE THE SAME. I NEED YOUR COMMITMENT TO YOURSELF AND TO ME. YOU ARE PARTICIPATING IN THIS CAMP BECAUSE YOU WANT TO BE BETTER, STRONGER, FASTER. YOU WILL BE RESPECTFUL TO ALL ATHLETES AND STAFF OR YOU WILL BE DISMISSED. REGARDLESS OF YOUR FITNESS LEVEL, YOU WILL BE CHALLENGED AS AN INDIVIDUAL AND AS A TEAM MEMBER. YOU WILL NEED A HEADSTRONG ATTITUDE. MY PERSONAL GOAL  IS THAT YOU WILL LEAVE CAMP DAILY,  FEELING TIRED, LEARNED SOMETHING POSITIVE, AND MOTIVATED TO RETURN FOR NEXT WORKOUT!  THE VISION OF ALL SPORTS TRAINING IS TO UNIFY AND SUPPORT  FELLOW ATHLETES FROM ALL SPORTS, MAKING THE E-TOWN BEARS THE PLATFORM OF FIT EXCELLENCE ACROSS THE BOARD. For immediate assistance, contact Coach Liskey 717-587-4848
LOCATION:
THE TURF FIELD AT THE HIGH SCHOOL WILL BE THE PRIMARY LOCATION FOR TRAINING.
ALTERNATE LOCATION:
BAD WEATHER OR OTHER REASONS THAT WOULD FORCE US INDOORS WILL USE EITHER THE GYMNASIUM OR FIGHTING DRAGONS SPORTS GYM LOCATED AT 101 CHERRY STREET, EIZABETHTOWN PA 17022 (LOCATED BESIDE ELLA'S PLACE DINER ON S. MARKET STREET)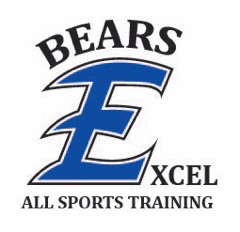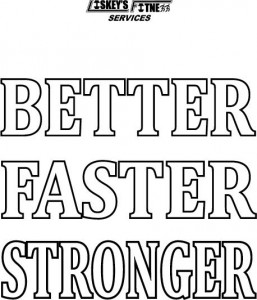 2017 Summer training camp results:
COMING SOON